Rechtsanwalt (attorney)
Dr. Christian Tillmanns Partner
Dr. Christian Tillmanns, founding partner of law firm Meisterernst, was born in Pasadena, USA, in 1972. He studied law at the universities of Gießen, Salzburg and Munich. Having worked as a trainee lawyer in the legal departments of two major research-based pharmaceutical companies and in the pharmaceutical law department of a major international law firm, Dr. Tillmanns further specialised in pharmaceutical law during his time in a Munich law firm specialized in advising pharmaceutical companies on issues of pharmaceutical and unfair competition law. He joined the Munich office of meyer // meisterernst in February 2008. In January 2012 he co-founded the law firm Meisterernst PartG mbB.
Dr. Tillmanns focusses on all questions of pharmaceutical law, in particular advertising for medicinal products and unfair competition law in general, including proceedings/litigation. His specialization especially includes:
Differentiation of pharmaceuticals/medical devices/foodstuffs/ cosmetics
Regulatory matters (e.g. approval of pharmaceuticals, conformity assessment procedures for medical devices, variations)
Advice on the development of pharmaceuticals and medical devices (clinical evaluation and investigation, non-interventional studies, R&D contracts, cooperation agreements)
Contracts, e.g. agreements on contract manufacturing, distribution and co-distribution
Advice on the manufacturing and labelling of packaging
Advice concerning collaboration between pharmaceutical companies and healthcare professionals (compliance, industry codes, e.g. FSA Code of Conduct, AKG Code of Conduct)
Legal issues related to import and parallel trade of pharmaceuticals and medical devices
Issues of social law, e.g. reimbursement regulations under state health insurance (e.g. early benefit assessments/ AMNOG)
He also is specialised on the law relating to pharmacies, cosmetics and food.
Lectures, specialist contributions, publications, conference speaker
Dr. Tillmanns is lecturer for medical and pharmaceutical law at the Philipps-University of Marburg. He has authored numerous specialist contributions to legal literature in the field (e.g. "PharmaRecht", "Arzneimittel & Recht").
a co-author of "GRÖNING," the standard legal commentary on the law regulating advertising for medical products
a co-author of the WiKo legal commentary on medical device law
a member of the editorial advisory board of the specialist journal "Arzneimittel & Recht" (pharmaceuticals & law)
a member of the legal focus group of the German medical technology association (BVMed)
He is listed in the Best Lawyers® - Handelsblatt-Ranking "Best Lawyers in Germany 2022" in the areas "healthcare law", "pharmaceutical law" and "dispute resolution" and as "Lawyer of the year 2022" for Advertising Law. He is also listed as a "frequently recommended lawyer" in the German JUVE-Handbook on GERMAN COMMERCIAL LAW FIRMS 2021/2022 in the field of healthcare / life science, as a "recommended lawyer" in the health sector in the Legal 500 Germany Ranking as well as in the "Chambers Europe Guide 2022" for "Life Sciences".
He advises in German and English language.
---
Contact Law firm
Meisterernst Rechtsanwälte PartG mbB
Herzog-Heinrich-Str. 1, 80336 Munich
Fon +49(0)89-1891745-0
Current
Events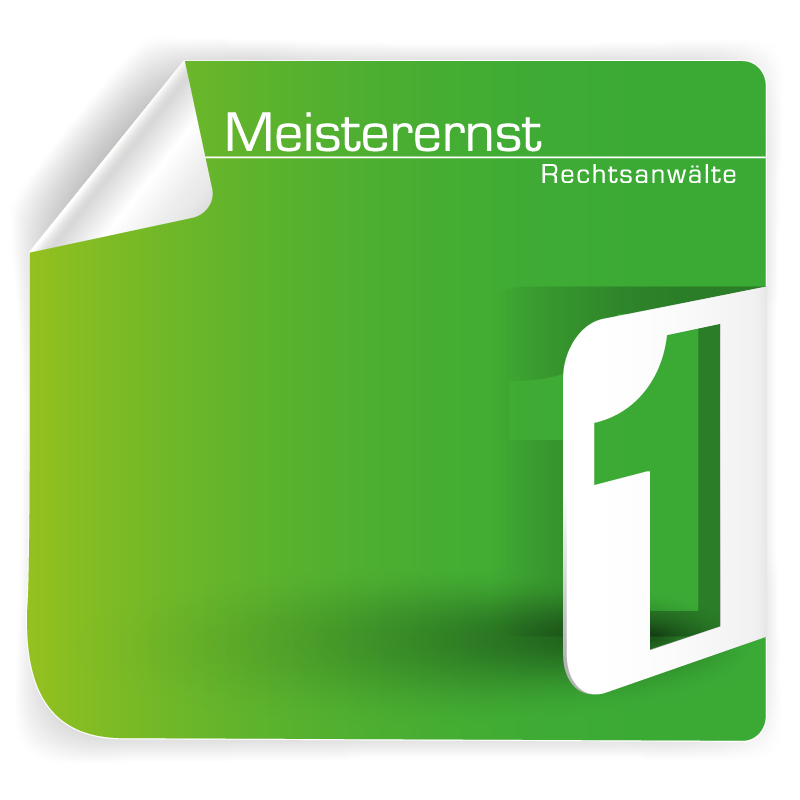 06.09.2023
Bonn – Werbung für Arzneimittel
(Behr's)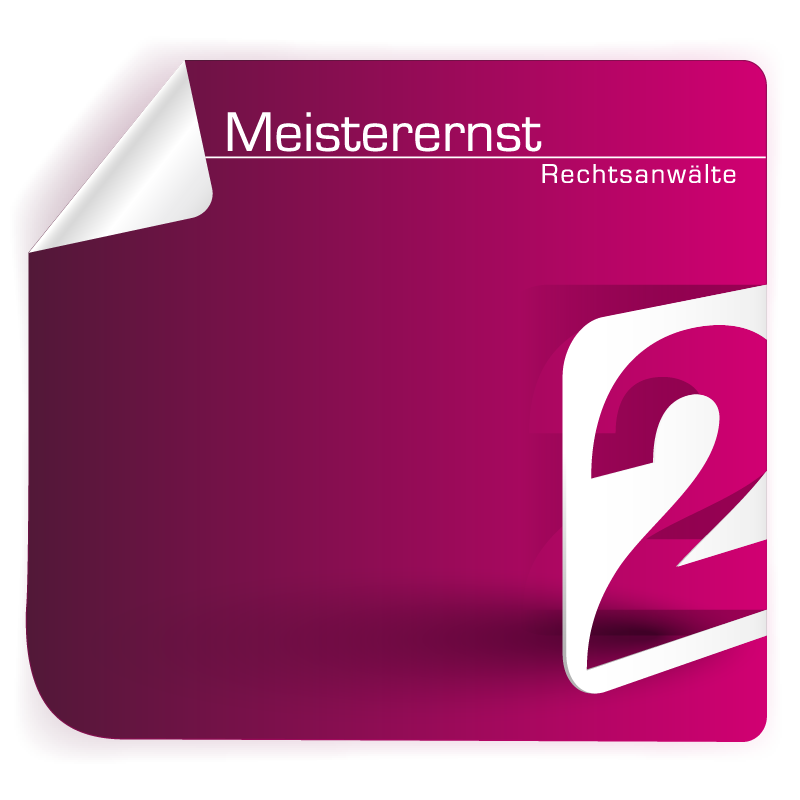 28./29.09.2023
Lissabon – EFLA Congress 2023: The Future of Food and Food Law
(EFLA)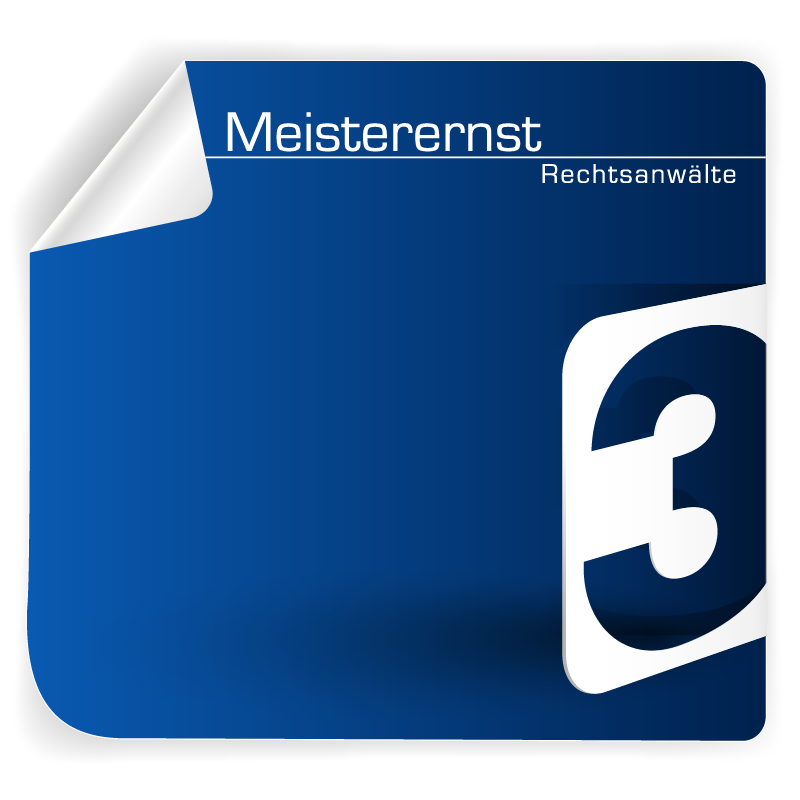 10. - 11.10.2023
Mainz – Fachtagung Nahrungsergänzungsmittel
(Akademie Fresenius)
Current
Events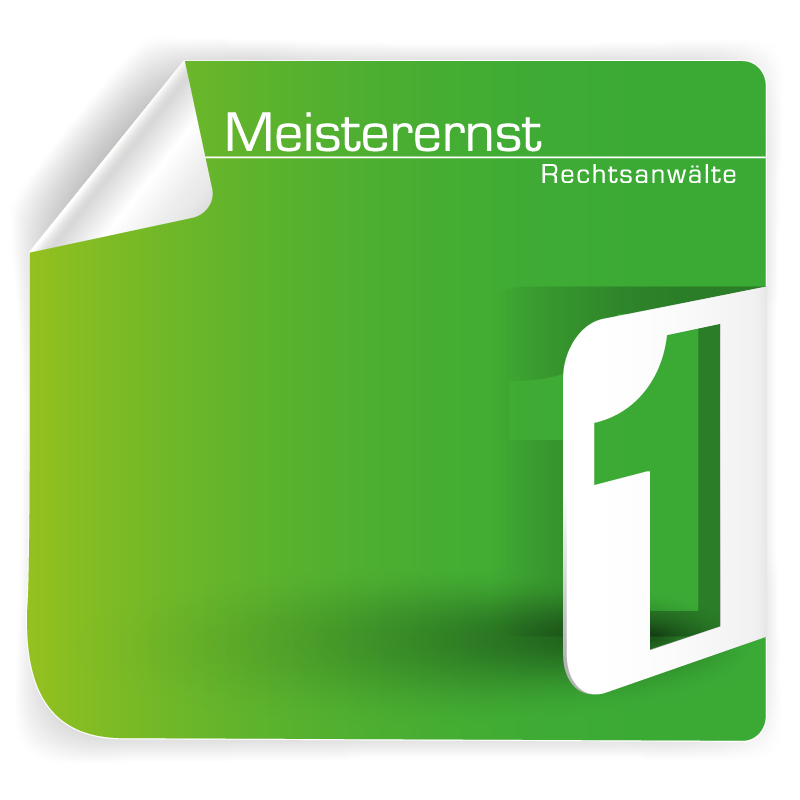 06.09.2023
Bonn – Werbung für Arzneimittel
(Behr's)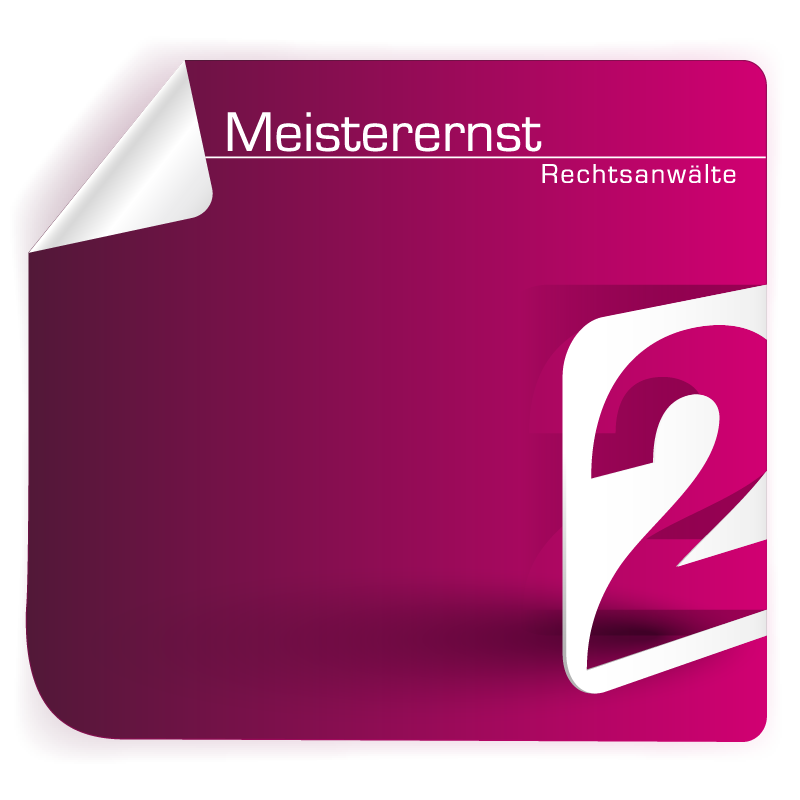 28./29.09.2023
Lissabon – EFLA Congress 2023: The Future of Food and Food Law
(EFLA)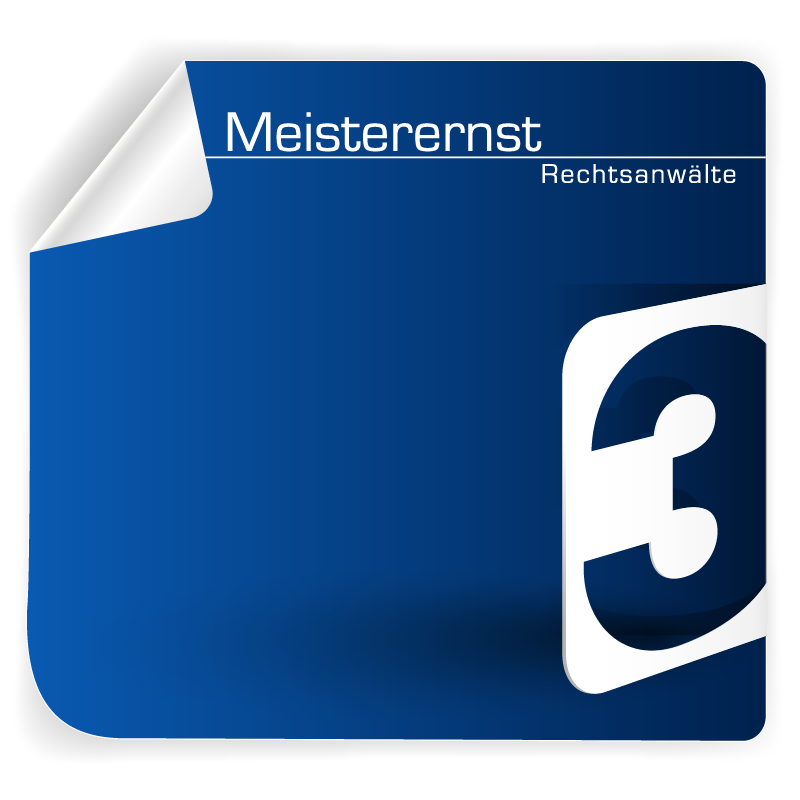 10. - 11.10.2023
Mainz – Fachtagung Nahrungsergänzungsmittel
(Akademie Fresenius)
Cooperations
Our guiding principle "Thinking further" also applies beyond the work we carry out our very selves. Through permanent cooperations and as part of different networks, our law firm and its lawyers are in constant contact and exchange with other experts.
Networks
Our lawyers inter alia engage in the following institutions:
If need be, our permanent scientific cooperation partner RDA Scientific Consultants GmbH, supports us in complex scientific and regulatory matters. We also collaborate intensively with our colleagues from the law firm Belmont | Legal specialised in commercial and company law.
Whenever legal questions with an implication of foreign law occur, we provide multinational concepts in a time-and cost-effective way thanks to our trusted and straightforward cooperation with befriended foreign colleagues.
Beyond our work for clients, our lawyers also active members in a number of specialist associations and scientific institutions. Our clients profit from the insight and contacts gained from these activities.
In multinational scenarios we work closely together with specialised foreign colleagues and other independent experts. We are therefore able to provide specifically tailored concepts across broders and clarify legal issues with foreign implications early on.
Contact
If you have any questions, don't hesitate calling us or sending an e-mail.