Current
Events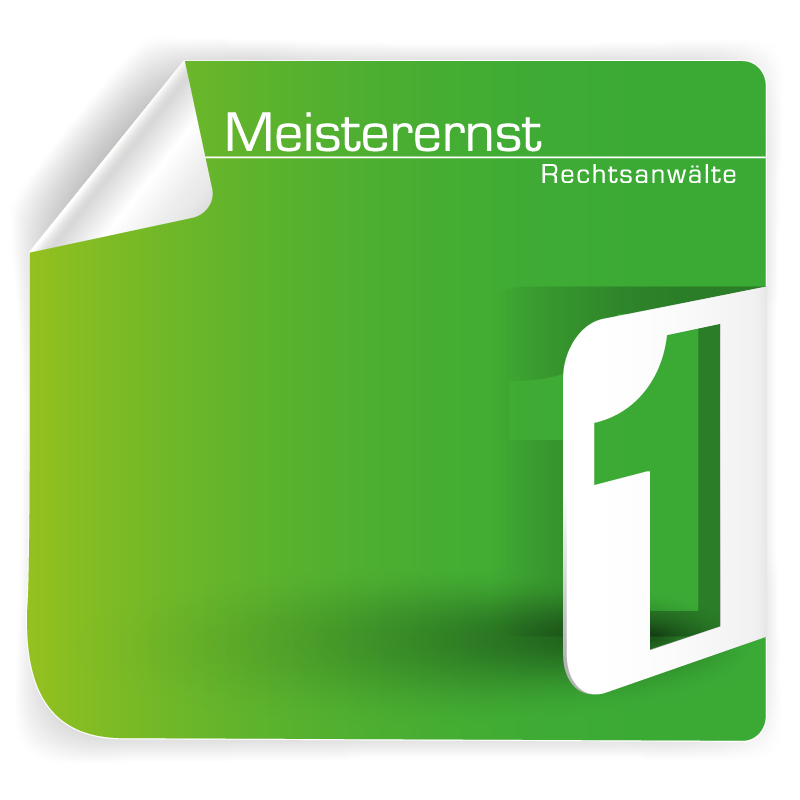 06.09.2023
Bonn – Werbung für Arzneimittel
(Behr's)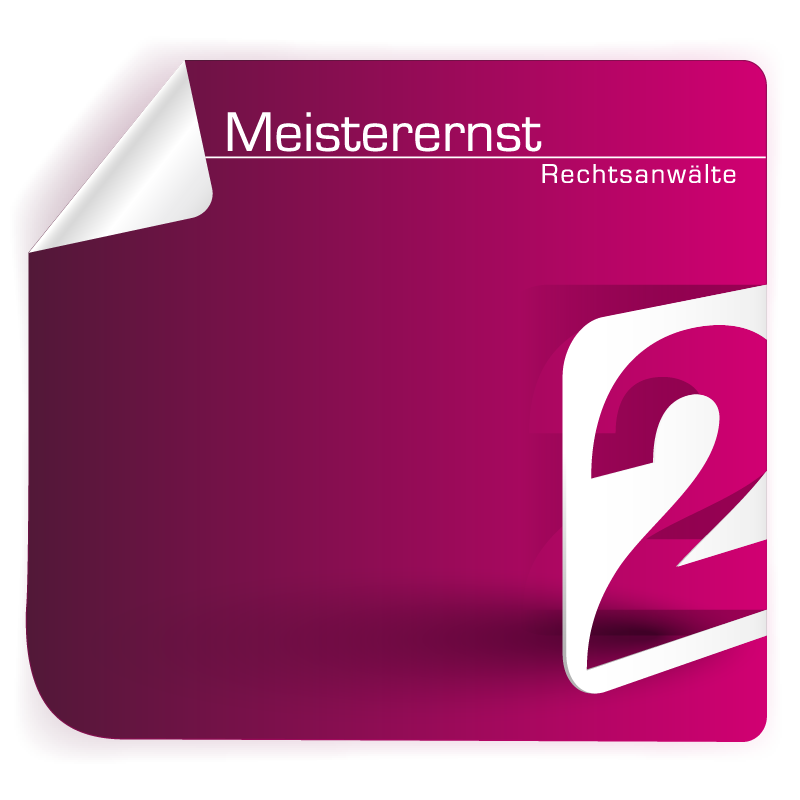 28./29.09.2023
Lissabon – EFLA Congress 2023: The Future of Food and Food Law
(EFLA)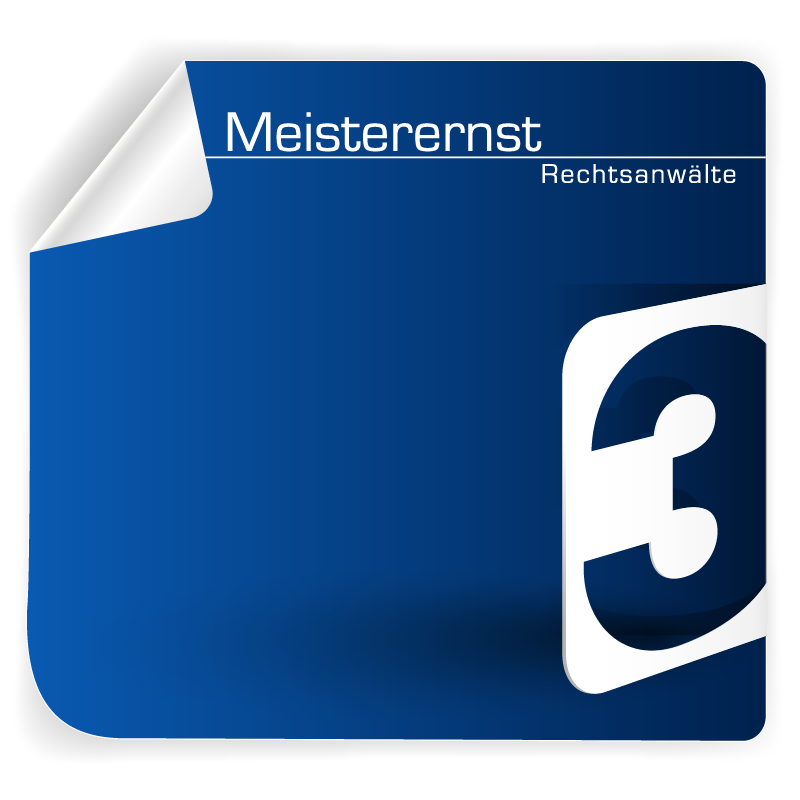 10. - 11.10.2023
Mainz – Fachtagung Nahrungsergänzungsmittel
(Akademie Fresenius)
Awards & Rankings
Achievements
The competence and expertise of our law firm and our lawyers is also documented by several awards and achievements
Thanks to our clients!
The Legal 500 has listed our law firm in its 2021 edition in the newly established chapter for "consumer goods and food law" as top Tier,
Prof. Andreas Meisterernst as Leading Individual and Christian Ballke, LL.M. as Recommended Lawyer. We were also ranked as Leading Firm in the "health sector", with Dr. Christian Tillmanns and Sylvia Braun, LL.M., as Recommended Lawyers! We will continue to guarantee our clients best services justifying the trust set in us! #legal500
---
---
---

"Die Münchner Gesundheitspraxis ruht sich auf ihrem Renommee, das v.a. auf ihrer Tätigkeit im HWG u. Wettbewerbs- sowie Vertragsrecht fußt, nicht aus. Zuletzt gelang es ihr, sich bei sozialrechtl. Themen zu positionieren, u.a., indem sie Amicus in einem AMNOG-Verfahren begleitete. Nun gilt es, weitere Erfahrung zu sammeln, denn bei dem Thema sind Kanzleien wie GND, Möhrle Happ Luther, Novacos u. Sträter marktführend. Daneben beriet die Kanzlei einen Venture-Capital-Investor beim Investment in ein Start-up im Apothekenbereich u. fasste dadurch Fuß bei der regulator. Begleitung von Transaktionen. Bestehende Mandatsbeziehungen verfestigt sie, indem sie Mandanten wie einem internat. Pharmaunternehmen als externe Rechtsabteilung zur Seite steht.
Oft empfohlen: Dr. Christian Tillmanns ("exzellent im HWG u. Wettbewerbsrecht", "sehr angenehm", Wettbewerber), Sylvia Braun"
---

"Die zu den führenden zählende Kanzlei ist eine der wichtigsten Beratereinheiten für die Lebensmittelbranche. Zuletzt war Andreas Meisterernst durch die viel beachtete Aminosäuren-Entscheidung des EuGH für Queisser sehr visibel. Viel Lob erhält die Kanzlei auch für den konsequenten Ausbau ihrer Pharmapraxis (Gesundheit) und die intensive Beratung zu Lebensmitteln mit Gesundheitsbezug. Im Kern begleitet sie die Lebensmittelbranche umf., oftmals schon bei der Entwicklung neuer Produkte. Bekannt sind zudem Christian Ballke u. of Counsel Oswald Engelmann."
---

"Die geschätzte Pharmapraxis der Münchner Boutique ist sehr rege in HWG-Verfahren u. weitet zudem die regulator. Beratung zunehmend aus. Tillmanns ist renommiert für seine tiefe Expertise bei Abgrenzungsfragen zwischen Kosmetika u. Arzneimitteln sowie Lebensmitteln. Doch die Praxis ist über diese Spezialisierung längst hinausgewachsen. So berät sie verstärkt zur Abgrenzung von Medizinprodukten. Bei diesen Mandaten bietet sich vor dem Hintergrund der neuen Medizinprodukteverordnung weiteres Wachstumspotenzial. Daneben wird die Kanzlei auch immer wieder zu branchenspezifischen Compliance-Fragen mandatiert. Die inhaltl. breitere Aufstellung spiegelt sich erneut auch in personellem Wachstum auf Associate-Ebene wider."
---

"Die häufig empfohlene Kanzlei ist eine der wichtigsten Beratereinheiten für die Lebensmittelbranche u. Dank des umf. Know-hows im Lebensmittelrecht eine der schärfsten Verfolgerinnen der Marktspitze. Denn sie hat mit Andreas Meisterernst u. Christian Ballke sowie dem Pharmarechtler Christian Tillmanns sehr präsente Partner. Betreuung von Produkten oft ab der Entwicklung mit stark naturwissenschaftl. Ansatz u. einer regen Prozesstätigkeit, zuletzt etwa für Milupa im Streit mit Hipp. Zudem Lebensmittel mit Gesundheitsbezug sowie Abgrenzungsfragen zu Arzneimitteln."
---

"Geschätzte kleine Pharmapraxis, die sich ausgehend von ihrer tiefen Expertise im Lebensmittelrecht ein festes Standbein in der Beratung der Gesundheitsbranche geschaffen hat. Hier hat sich Tillmanns bei HWG-Streitigkeiten sowie Abgrenzungsfragen zu Lebensmitteln gut etabliert.&quot
Wir sind überproportional oft von Kollegen empfohlen worden

Kanzlei des Jahres für Gesundheitswesen
Die junge Pharmapraxis hat in den letzten zwei Jahren Beachtliches geleistet. Ausgehend von der tiefen Expertise der Kanzlei im Lebensmittelrecht hat der junge Partner Dr. Christian Tillmanns geschickt neue Geschäftsfelder aufgebaut und die Pharmabranche erschlossen. Inzwischen geht die Beratungstätigkeit der Praxis längst über klassische Abgrenzungsfragen zwischen Arznei- und Lebensmitteln hinaus: Bei HWG-Streitigkeiten etwa hat sich die Praxis als feste Größe etabliert. Sogar Wettbewerber aus führenden Pharmapraxen loben Tillmanns und bescheinigen ihm "exzellente Kenntnisse im Heilmittelwerbe- und Wettbewerbsrecht". Zuletzt gelang es der Praxis wieder, mehrere neue Mandanten zu gewinnen – darunter sowohl Pharmaunternehmen als auch Großhändler, die sie auch zum neuen Antikorruptionsgesetz berät. Gerade auf diesem für die Branche wichtigen Feld konnte Meisterernst ihr Profil so deutlich schärfen. Eine Mandantin lobt zudem die "sehr praxisorientierte Beratung zu Patienten-Compliance-Programmen". Das personelle Wachstum rundet die positive Entwicklung ab. Meisterernst hat eine erfahrene Associate einer Münchner Wettbewerberin gewonnen – im hart umkämpften Nachwuchsmarkt für Pharmaspezialisten ein echtes Kunststück.
Pharmaspezialisten ein echtes Kunststück.
JUVE Handbuch Wirtschaftskanzleien 2016/2017
---

---

Current Events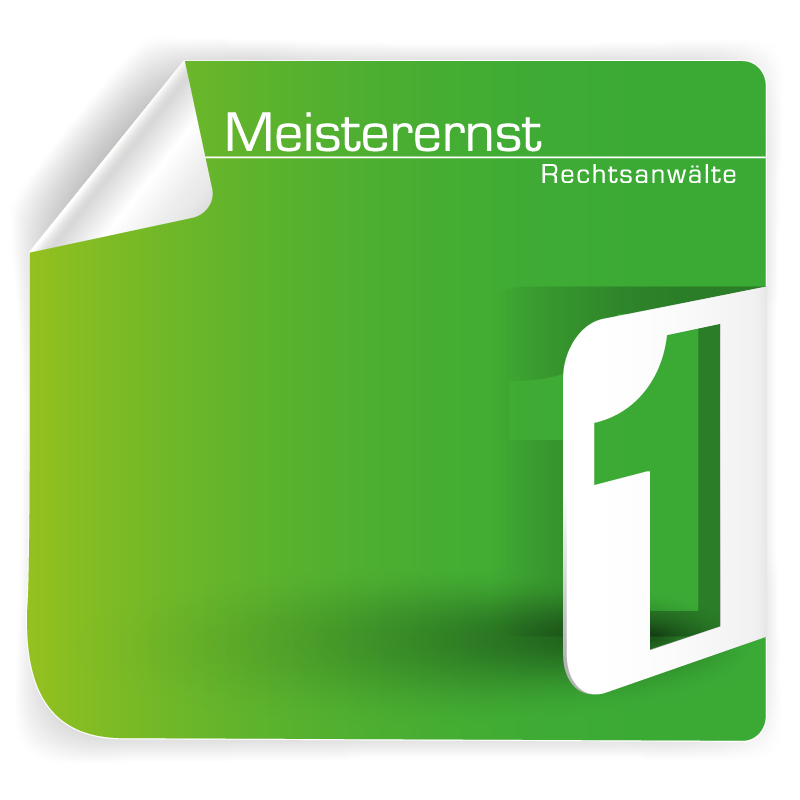 06.09.2023
Bonn – Werbung für Arzneimittel
(Behr's)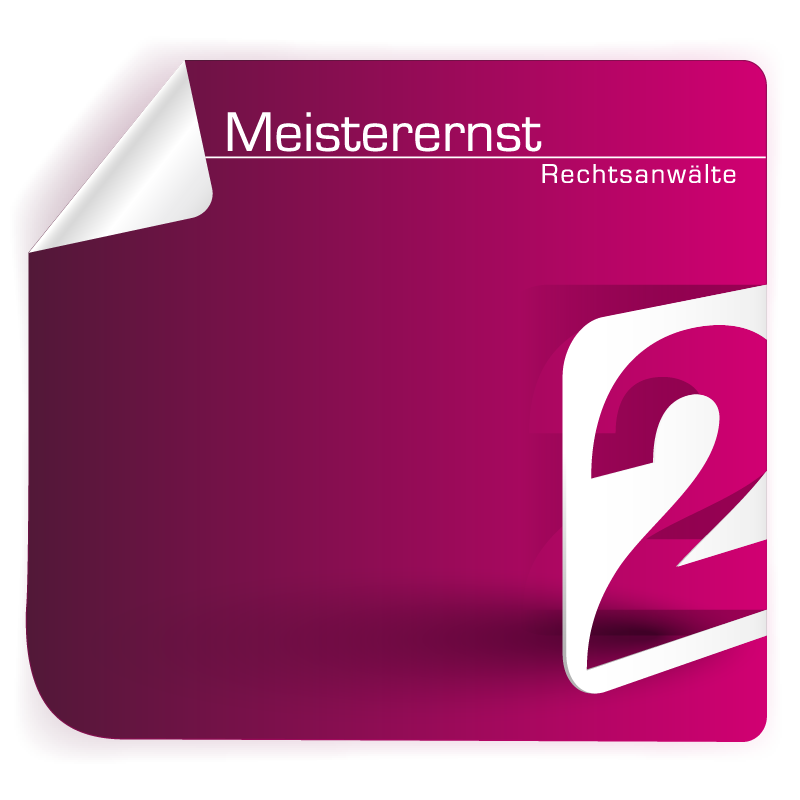 28./29.09.2023
Lissabon – EFLA Congress 2023: The Future of Food and Food Law
(EFLA)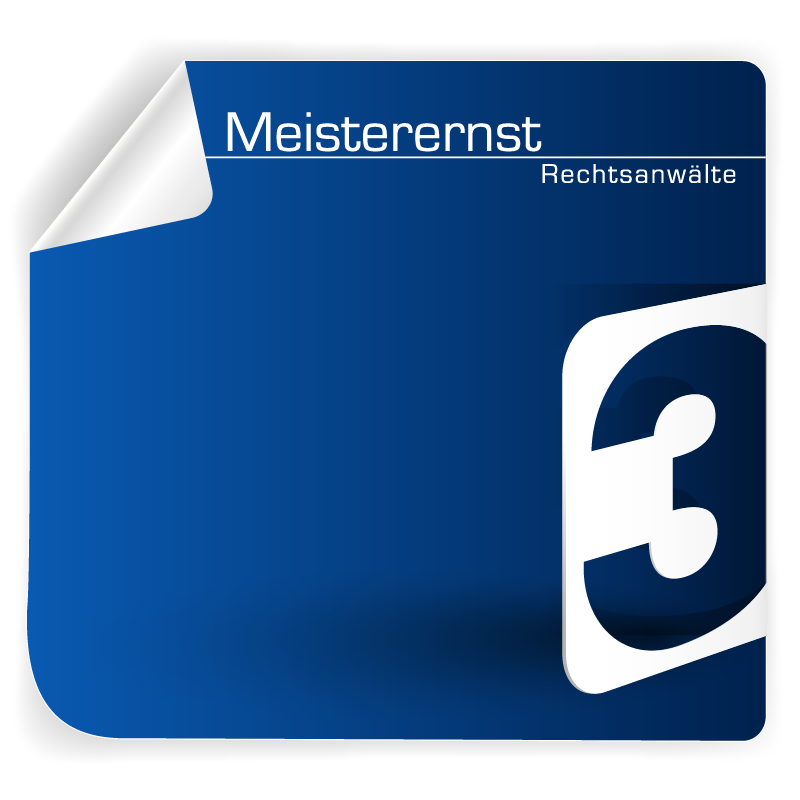 10. - 11.10.2023
Mainz – Fachtagung Nahrungsergänzungsmittel
(Akademie Fresenius)
Cooperations
Our guiding principle "Thinking further" also applies beyond the work we carry out our very selves. Through permanent cooperations and as part of different networks, our law firm and its lawyers are in constant contact and exchange with other experts.
Networks
Our lawyers inter alia engage in the following institutions:
If need be, our permanent scientific cooperation partner RDA Scientific Consultants GmbH, supports us in complex scientific and regulatory matters. We also collaborate intensively with our colleagues from the law firm Belmont | Legal specialised in commercial and company law.
Whenever legal questions with an implication of foreign law occur, we provide multinational concepts in a time-and cost-effective way thanks to our trusted and straightforward cooperation with befriended foreign colleagues.
Beyond our work for clients, our lawyers also active members in a number of specialist associations and scientific institutions. Our clients profit from the insight and contacts gained from these activities.
In multinational scenarios we work closely together with specialised foreign colleagues and other independent experts. We are therefore able to provide specifically tailored concepts across broders and clarify legal issues with foreign implications early on.
Contact
If you have any questions, don't hesitate calling us or sending an e-mail.